Upcyclers believe
EVERY
day should be
Earth Day
~ and we try to practice sustainable lifestyles and craft methods that enforce that. We Love 2 DIY and we know our readers do to~ so this weekend we hope you'll try a project that involves upcycling a common object you might be thinking of tossing away! We've shared lots of project ideas on this blog which you can find in our archives or in our tag cloud. Today we'll share more, as well as a new Giveaway:
A handmade stamp by
Terbear Collectibles
that says '
Make Everyday Earth Day
'! Perfect, right?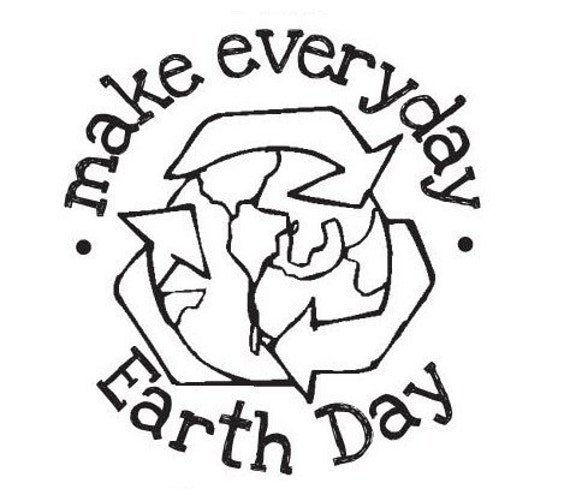 Terbear Collectibles Custom Stamp $16.99
But first we want to announce the winner of
CHunks Of WOod's
Giveaway! Who says number 13 is bad luck? It turned out very lucky for
'AlessandraVeg'
! She's the winner of the Upcycled Reclaimed Wooden Earrings from Jason!
Congrats, Alessandra
~ and thanks again Jason for sponsoring our giveaway!
Don't Forget: Tomorrow is our
Awesome 24 Hour Upcyclers Earth Day Sale
~ be sure to stop by here for more details from Bee!
So now back to some DIY love! Stamping projects are hugely popular~
Terbear
can tell you first hand with thousands of custom stamp sales, in fact they are the #1 seller of custom made rubber stamps according to EtsyWiki! So I was amazed that after we featured her PIF item recently as part of our
T.G.I.Free series
, she offered to sponsor our team with a giveaway~ talk about Paying It Forward! All you need for stamping projects is something to stamp on and stamps. Simple. Well, there's all kinds of companies out there selling fancy papers to stamp on, but Upcyclers love to find 'scrap' paper, junk mail and all kinds of other odd things to stamp on!
Like Paint Swatches!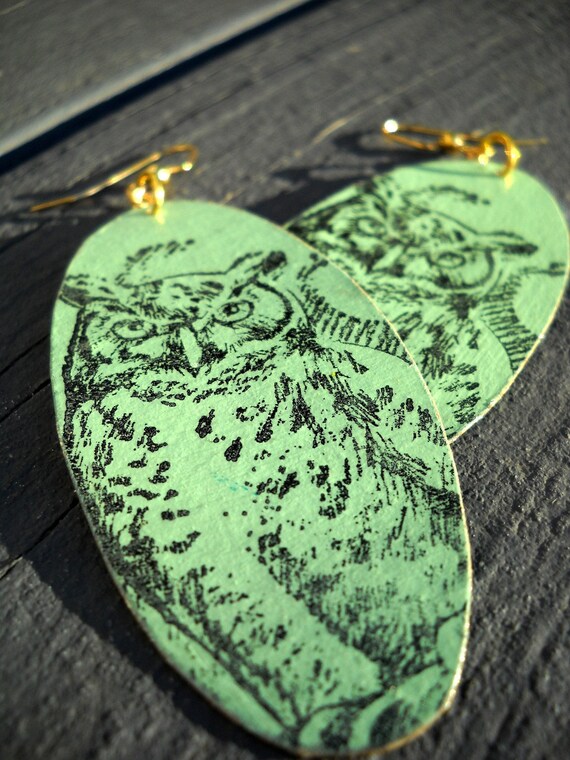 & Recycled Cardboard!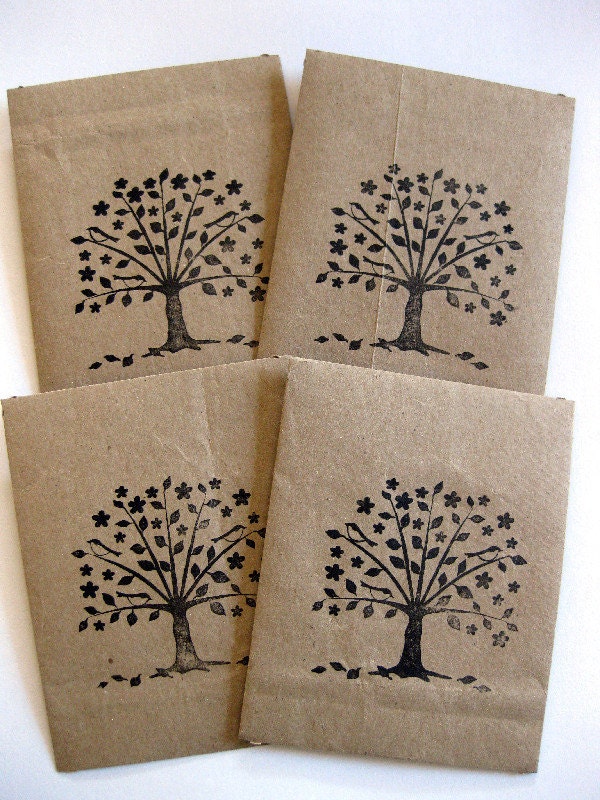 On Brown Paper Bags~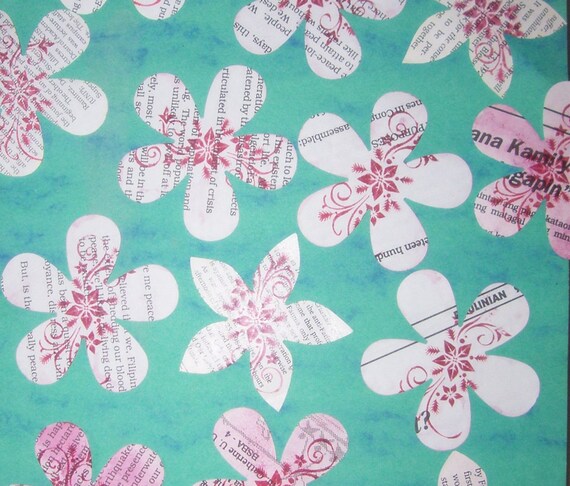 and Vintage Newspaper!!
The list of 'throw-aways' you can stamp on goes on and on! So next time you think you have to have some expensive designer papers, think outside the box~ big box craft store, that is! Look around the house for old magazines, envelopes, old books and sheet music. Anything goes!
So now you've got some free paper you can use, you can afford some cool stamps, right? Especially since Terbear is offering an exclusive discount coupon code to our readers! Woohoo! Just use the code:
love2upcycle
for 10% off your purchase! Here's a peek at Terbear's rubber stamps from her Etsy shop! (Of course, I picked the Recycled Theme ones, lol!)
If you're like me, (addicted 2 stamps) you are so loving these~ and there's thousands more to choose from, not to mention the variations of custom made stamps you can order! But you can try to win the one we're giving away too! It's easy as can be to enter~
First be sure you are a follower of our blog~ But that doesn't count as an entry!
You can enter up to
4
times, but each entry must be left in a
SEPARATE
comment!
I wrote that really BIG cuz so many don't do that! boo. Also be sure to leave your email in at least one of your entries so we can contact you if you win. We promise not to bug you any other way, unless you sign up for email updates from our blog- hint, hint.
Okay, here's your choices:
1. Check out Terbear Collectibles on Etsy, favorite the shop and tell us here which stamp is your favorite!
2. Become a fan of Terbear Collectibles on Facebook!
3. Follow Terbear on Twitter @terbearco!
4. Pin an item from Terbear's shop on Pinterest!
5. Share this giveaway on Facebook or Tweet about it on Twitter~ we make that easy for you, just use our widgets above or below this article!
So that's it, just be sure to enter before
Midnight on Sunday, April 29, 2012
! And remember,
four
entries only, and each one in a
separate
comment.
Good Luck and Remember:
Make Everyday Earth Day!