Say
Hello
to
Vanessa of Rescued Goods
~ this week's sponsor of our Weekly Giveaway! And thanks to
Elyse from The ReGiftables
, you can also say Congratulations to #45~
Marina
, the winner of
last week's Giveaway!
Our generous sponsor this week is offering a large beach tote she upcycled from a 100 lb. rice bag! It is extra roomy for all your towels and beach gear plus it has 35" inch long handles so you can throw it over your shoulder!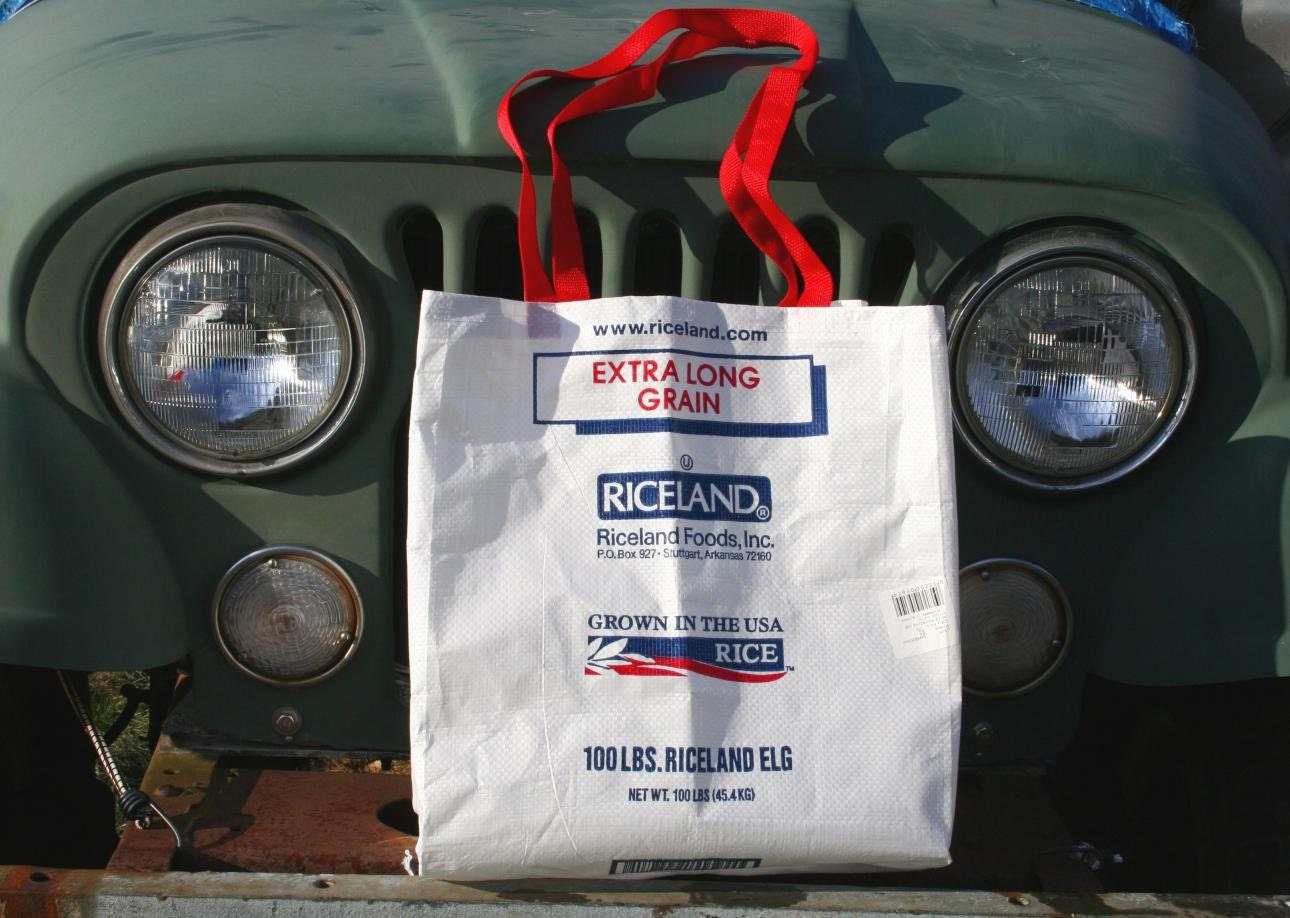 One of Vanessa's earliest memories was of her grandmother's friend, Lucille, calling across the fence to her Grandmother as she hung out her laundry, "Are we going sailing today?". Sailing meant
yardsale~ing
and yes, they'd be going! She recalls many Saturdays spent with her Gram hitting sales around her small New England town. Those days of "sale~ing" are still with her today, as Vanessa searches for lost goods waiting to be rescued and brought to a new home. She also loves to upcycle pre-loved goods into new treasures. She says that is the "spirit of
Rescued Goods
"...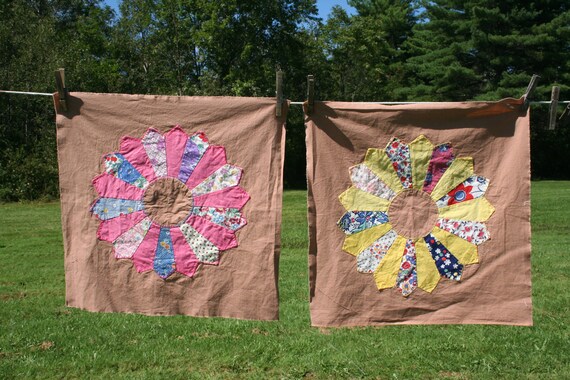 Vintage Quilt Blocks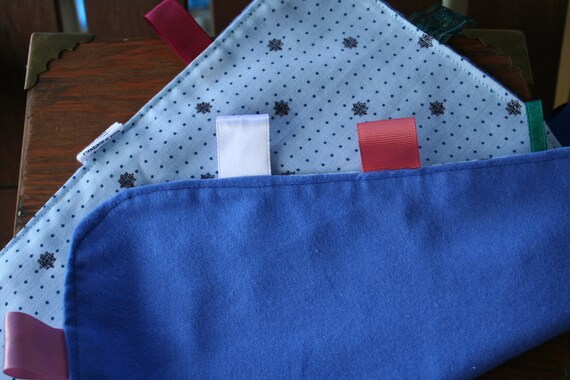 Tactile Tag Blankets for Babies
Besides the post consumer rice bags, Vanessa also uses vintage fabric, and found objects to create her
Rescued Goods
.
Vintage Fabric Burp Clothes


This month is
National Craft Month
, and we are featuring
sellers who carry supplies
in their shops every Thursday, so we'd also like to share some of Vanessa's craft supply items!
Vintage Nautical Trim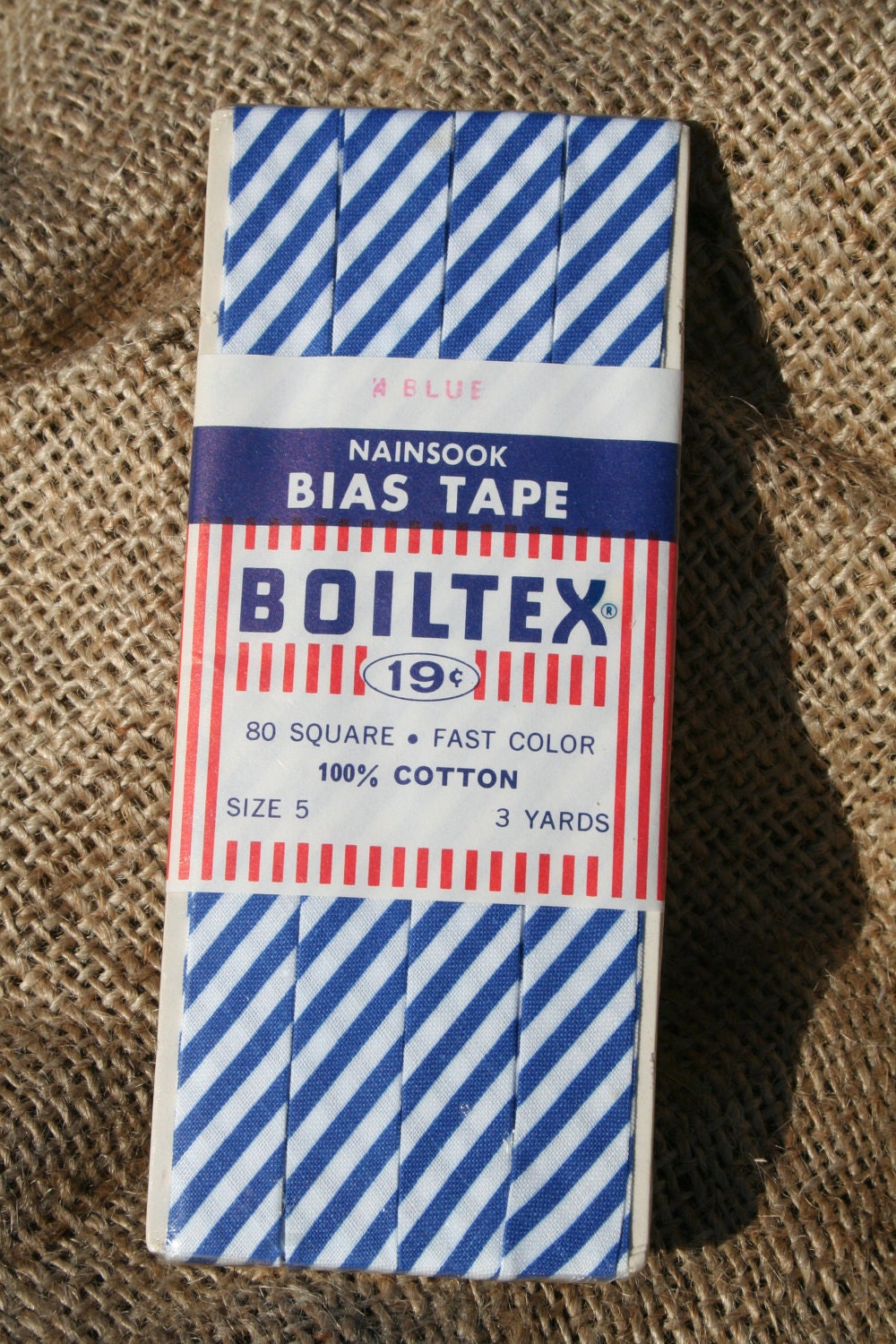 Vintage Squirrel Print Fabric~ Fat Quarter


I adore squirrels, so this tops my favorite list! You can tell us about your favorite item when you enter! I especially loved the fact that Vanessa shared an Etsy eco-tip in the listing of the fabric about using gift bags for giving, since they are reusable!
Not only will Vanessa barter for other Etsy listings you might have, she also donates to various organizations.
Each month a percentage of profits (more like all the profits & more right now!) is donated to a non-profit organization for children, animals, our environment, soldiers in harm's way, or veterans. She says, "Every bit can help!" Previous organizations she has supported include; the local Animal Refuge League, soldiers in harm's way, families in need during the holiday season, the local food pantry, and a local play-based non-profit preschool. We're proud to feature Vanessa's shop and support her efforts to help others~ including Upcyclers!
If you'd like to enter the Giveaway it's easy!
First, be sure you are a follower of this blog, Love 2 Upcycle~ not a follower? Just look to the left and click. Voila! You are a follower. But you haven't entered yet.
Now, you can choose

4

of the following ways to enter,

up to 4 times!
1. Visit Rescued Goods and favorite the shop!
2. Add Vanessa to your circle and tell us here about your favorite item!
3. Like Rescued Goods on Facebook!
4. Tweet this Giveaway on Twitter or Share it on Facebook!
5. Pin one item from Rescued Goods on Pinterest!
Remember,

only 4 entries count

, and each one must be left in a separate comment! If you don't have an email listed on your bio, leave it here in one of your comments. Deadline to enter is Midnight, March 11th!
Winner will be randomly drawn using Random.org's generator.
Good Luck!
Would you like to Sponsor a Giveaway on Love 2 Upcycle? You don't have to be a member of Upcyclers to be a sponsor, all Etsy sellers of upcycled or eco-friendly products are welcome! But of course, we'd love for you to join the team!