March is winding down and so is National Craft Month! We've enjoyed this month's features and sales and hate to see it end, but don't let it stop you from enjoying the art of Crafting and all of our wonderful Upcyclers! This week we're featuring one of the original members of our team~ Becky! She is the creator of
Handmaiden Canada
~ and her beautifully crafted "Luvkins" are just one of the many items she sells on Etsy! She also creates plush upcycled toys like this one she is giving away to one of our lucky readers~
Adorable and perfect for the Spring season and especially Easter~ You can just imagine how excited a little one would be to receive this bunny to love! And I know the winner of last week's giveaway will be just as excited to receive their
Pwark Monster Doll
, too! We had lots of entries and everyone had a favorite Pwark, I wish we could have given one to all of you, but only
Sarah, author of a wonderful blog, Journeys of the Zoo
, will be giving the Pwark we gaveaway a new home! Our thanks to all who entered and especially to Tiwi from
Pwarkland
for sponsoring the giveaway!
Sometimes life throws us curves that turn our lives to a new direction, that was the case for Becky! She turned her husband's illness into an opportunity to help support her family but still stay home. That's the beauty of crafting and online selling venues like
Etsy!
Coming from a family of artisans and craftsman, Becky had the skills necessary to find her "brand"~ she had learned early on the importance of reusing and upcycling the materials you have on hand and to approach her craft in an organic method. Handmaiden Canada evolved from knitted and felted wool bags to products upcycled from wool felted sweaters, then Becky discovered 'Waldorf Dolls'! For those of you
(like me)
who aren't familiar with the term Waldorf Doll, Wikipedia explains it like this: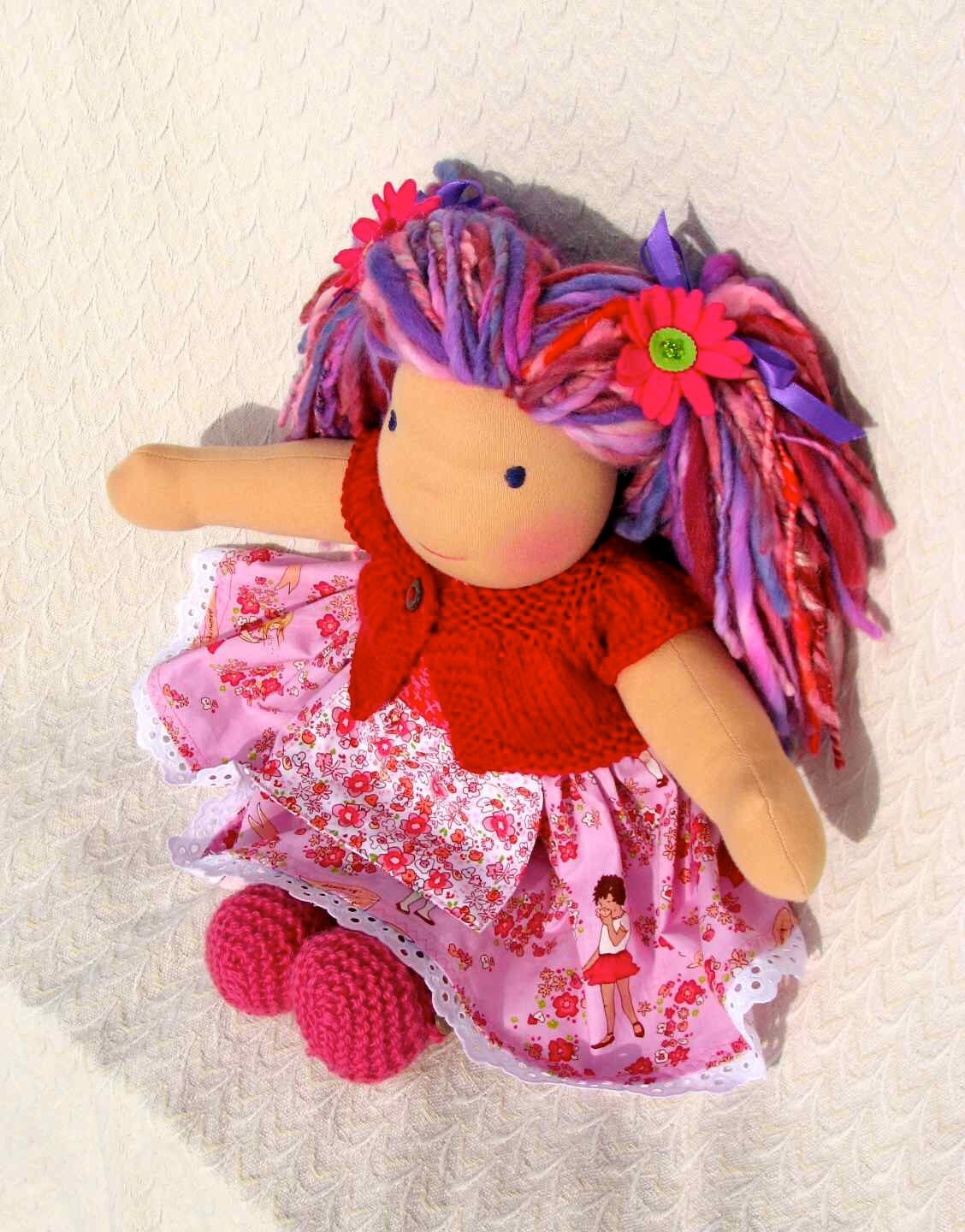 Luvkin Waldorf Doll from Handmaiden Canada
Becky has always loved dolls, so this turned out to be the perfect fit for her~ and for her family!
Handmaiden Canada
has become a family business, with each member of Becky's family finding their niche in the creative and marketing process. She has truly continued a tradition from her childhood!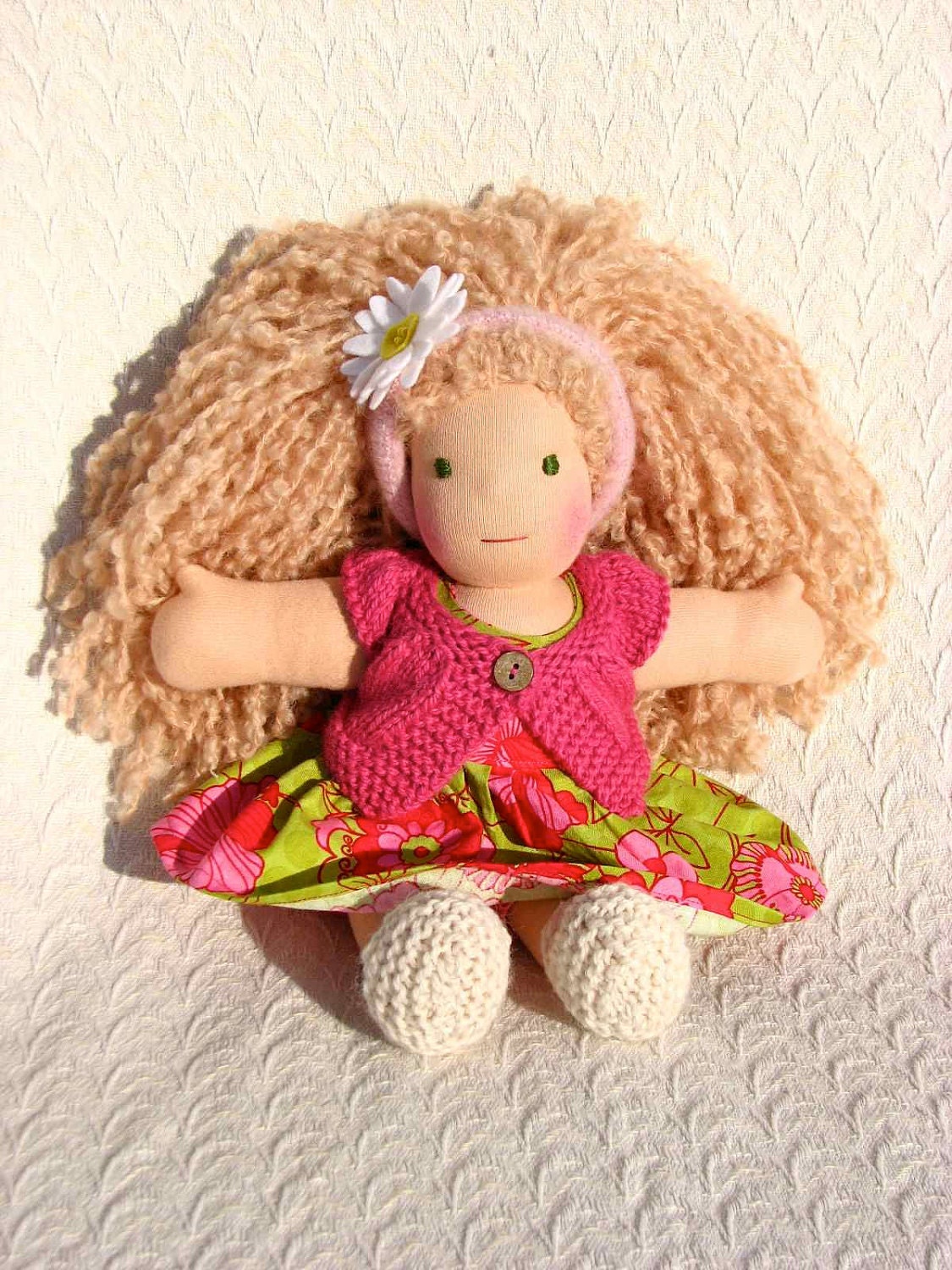 Tessa~ 12 inch Luvkin by Handmaiden Canada
You can find adorable "Handmaiden" clothing and accessories for the dolls in Becky's shop!
Rainbow Sweater for 15" Waldorf Doll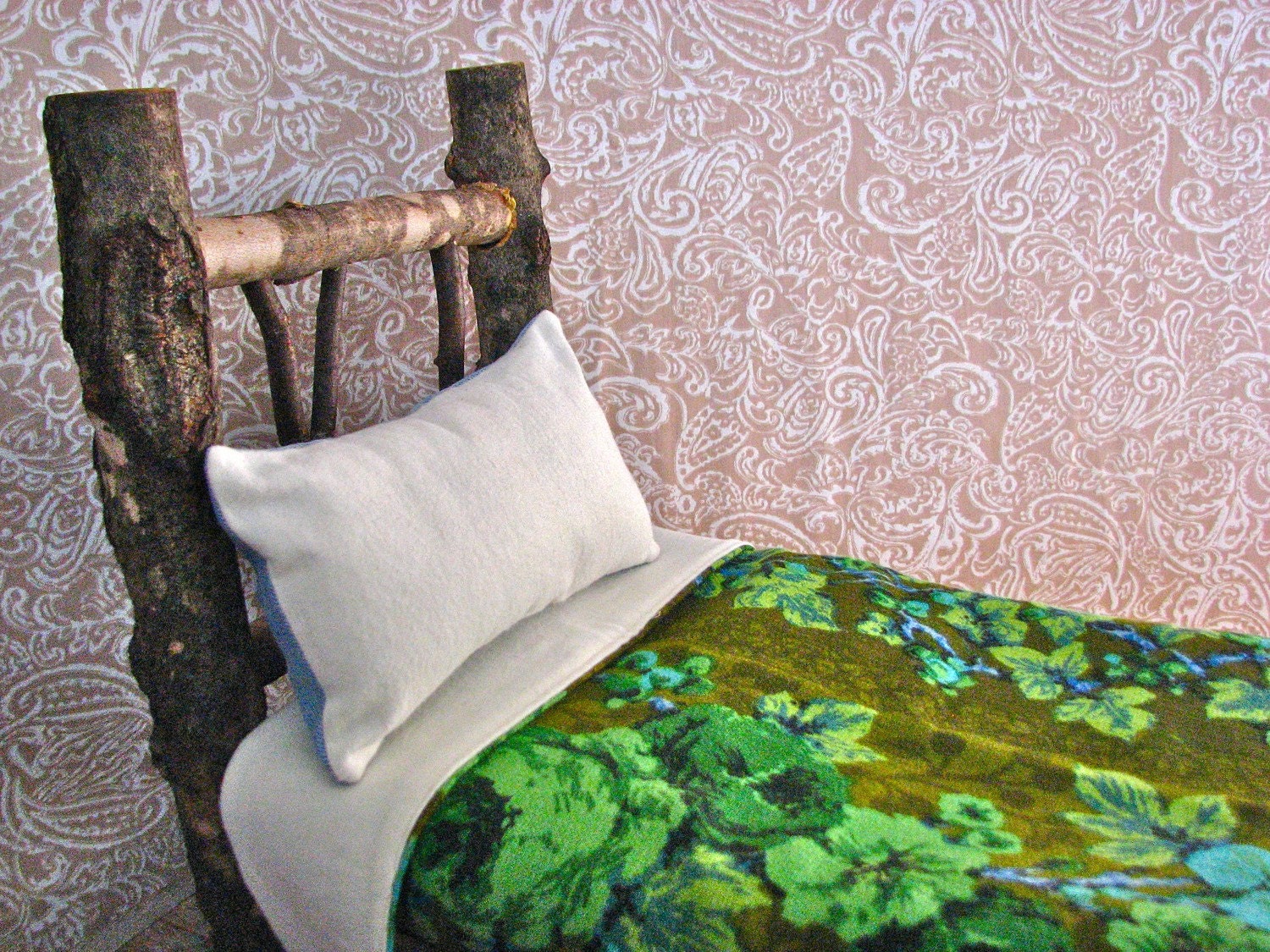 Rustic Twig Bed for Waldorf Doll
You'll also find lots of other wonderful heirloom quality treasures in Becky's shop! She creates upcycled plushies (like the one she is giving away), children's clothing, knitted hats, sweaters and ponchos and she still creates her felted wool bags!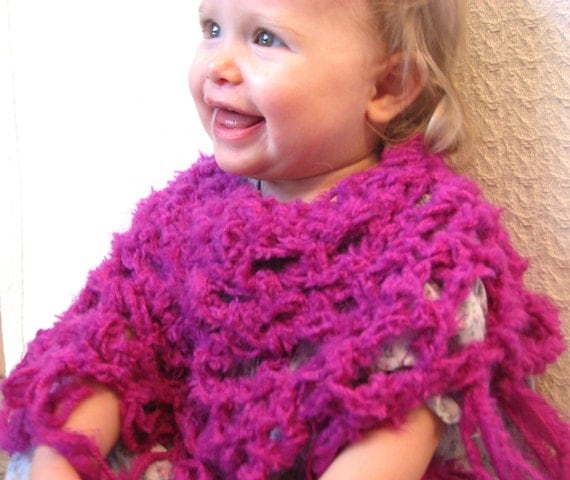 Baby Fringed Poncho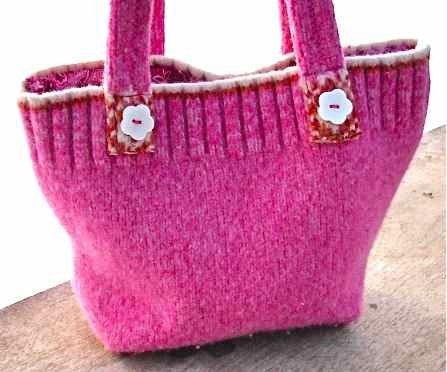 Pink Felted Wool Purse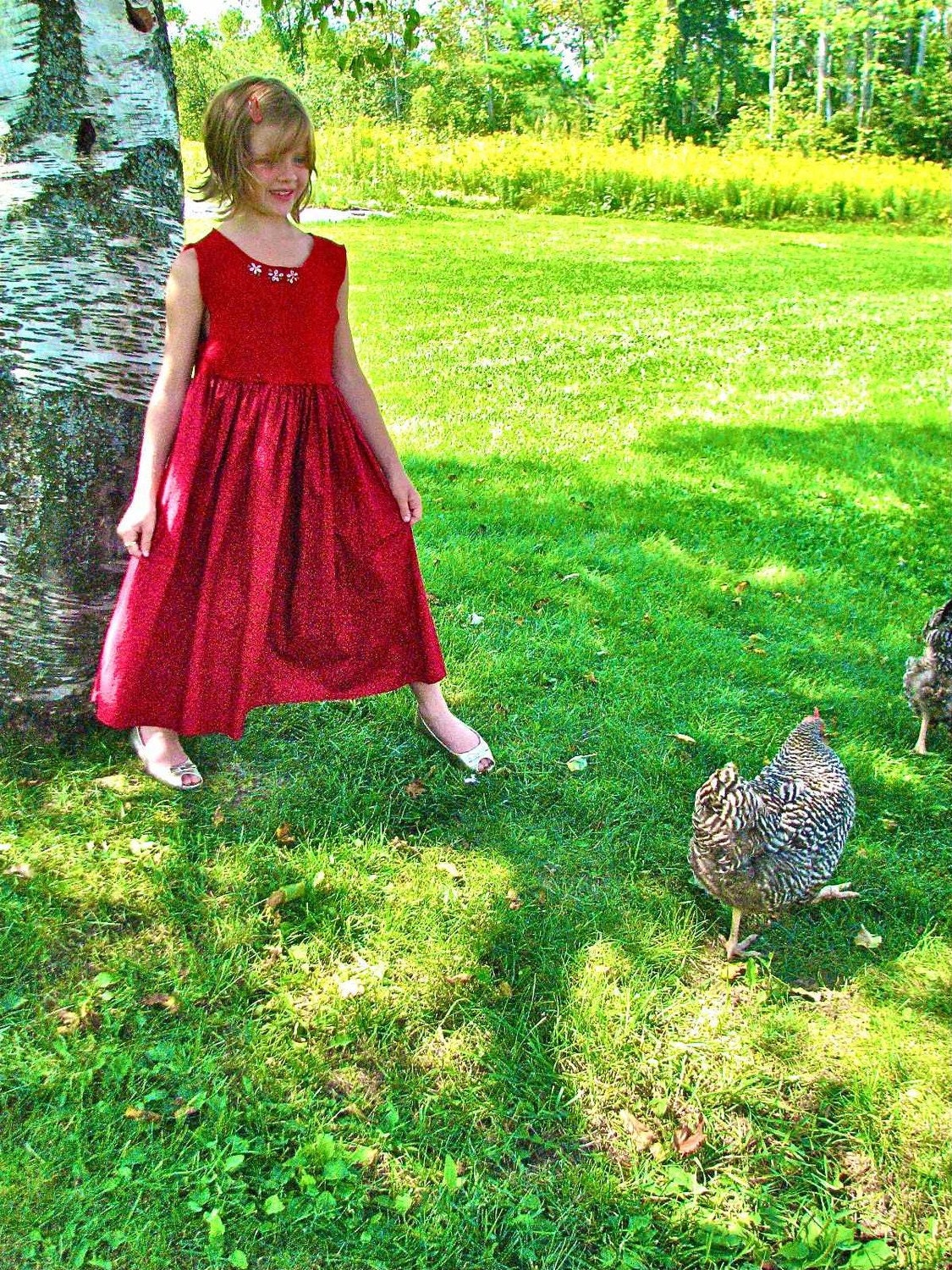 Upcycled Wool and Cotton Red Dress
You get a glimpse of the idyllic setting of Becky's home in the "backwoods" of the Ottawa Valley, where she lives with her husband and nine children (yes, I said
nine!
) No wonder she says she never runs short of beautiful models for her products!
So now I know after getting to know more about Handmaiden Canada, I know you can't wait to check out Becky's shop! And you can do that as one of your entries!
But first, be sure you are a follower of this blog!
Then
choose from
4 of the 5 methods
to enter listed below.
Remember, only four entries count and each one must be left in a separate comment!
Be sure to leave your email address in one of the entries so we can contact you if you win~ we won't email you otherwise, we promise!
1. Browse and favorite
Handmaiden Canada on Etsy
, then tell us here which item is your favorite!
2. Become a fan of
Handmaiden Canada on Facebook
or Follow
Handmaiden Canada on Twitter!
3. Follow
Becky's blog~ Heartfelt Mama!
4. Follow
Becky's boards on Pinterest
and pin one of her Luvkins!
5. Tweet or Share this Giveaway with your fans, friends or followers!
That's it! Don't forget~ only four entries count!
Deadline to enter is Midnight, April 1st
(Don't be a "fool" and miss it, lol!)
Good Luck!
Want to be featured like this? Sponsor a Giveaway! Just send an email to Teamupcyclers@gmail.com for details!