Upcycling
is the process of converting waste materials or useless products into new materials or products of better quality and higher environmental value.
Upcyclers
is a team of 1449 Etsy shops that are upcycling all over the world!
Each Sunday we feature a sustainable product from one Upcyclers shop.
This week's featured shop and item...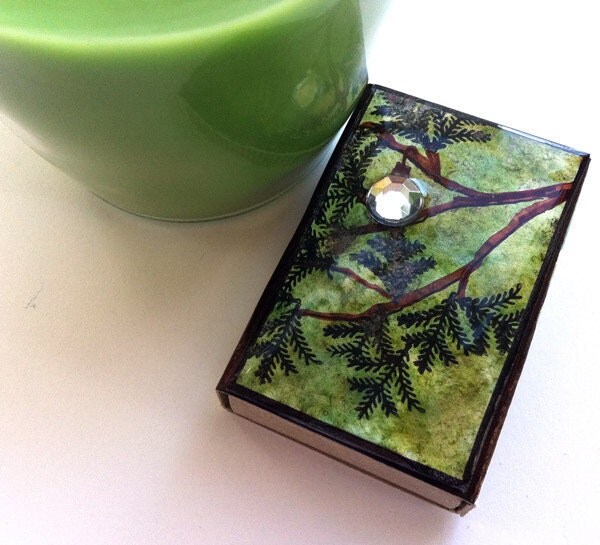 Christmas Ornament Re-Carded Matches

This gorgeous matchbox is made from a recycled gift card and features a hand-painted illustration of a crystal ornament hanging on a Christmas tree against a metallic sky. I can see it paired with a lovely candle making it a great gift for a teacher or friend. Best of all, the matches are eco-friendly, GreenLight™ matches, that are sourced from responsibly managed forests and are the first in the U.S. to be certified by the Forest Stewardship Council. Great work!
The ReGiftables
Shop Stats:
Opened September 6th, 2011
26 items for sale
6 sales
Feedback: 4, 100% positive
It is always hard to pick one upcycled item from all our active shops each week! You can find more sustainable creations on
Etsy
by using our official team search tag:
teamupcyclers
when shopping.
Happy Upcycling until next week,
~Bee
The Wooden Bee
www.thewoodenbee.com