It's our First Anniversary!
Woohoo! Upcyclers is one year old! And what a year it's been! We have 1468 members on our team, 1,130 Facebook fans, 815 Twitter followers and 491 followers on our blog!
Wow!
And this is just the beginning! We have big plans for our next year~ and all of the ones to come! We hope you'll stay with us and enjoy the adventure!
As a thanks to all of you~ we are having an amazing giveaway from the

Fisher Cat Fiber Co.

~ a handcrafted, upcycled woven plarn rug! Created in the spirit of reducing, reusing and recycling, FCFC products are recycled, scrap, salvaged or earth friendly fibers. Although a wide selection of yarns for knitting and felting are available, Fisher Cat prefers to use wool yarns and fibers from local sheep farmers and spinners. Many of their yarns are hand dyed with local flowers and plants. Plastic bags are woven on a traditional Union rug loom from the 40's that gives the appearance of rag rugs. This 2x3' rug will be a uniquely designed, one of a kind Fisher Cat original!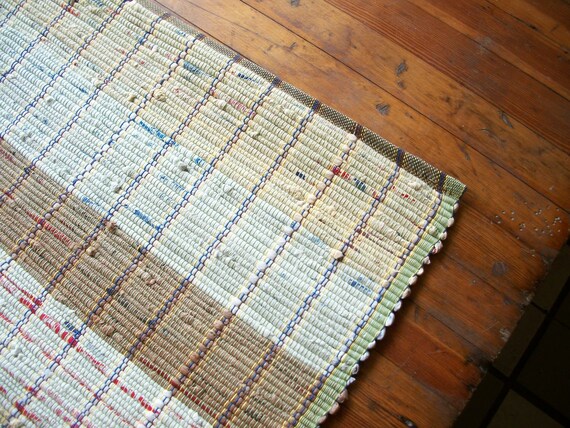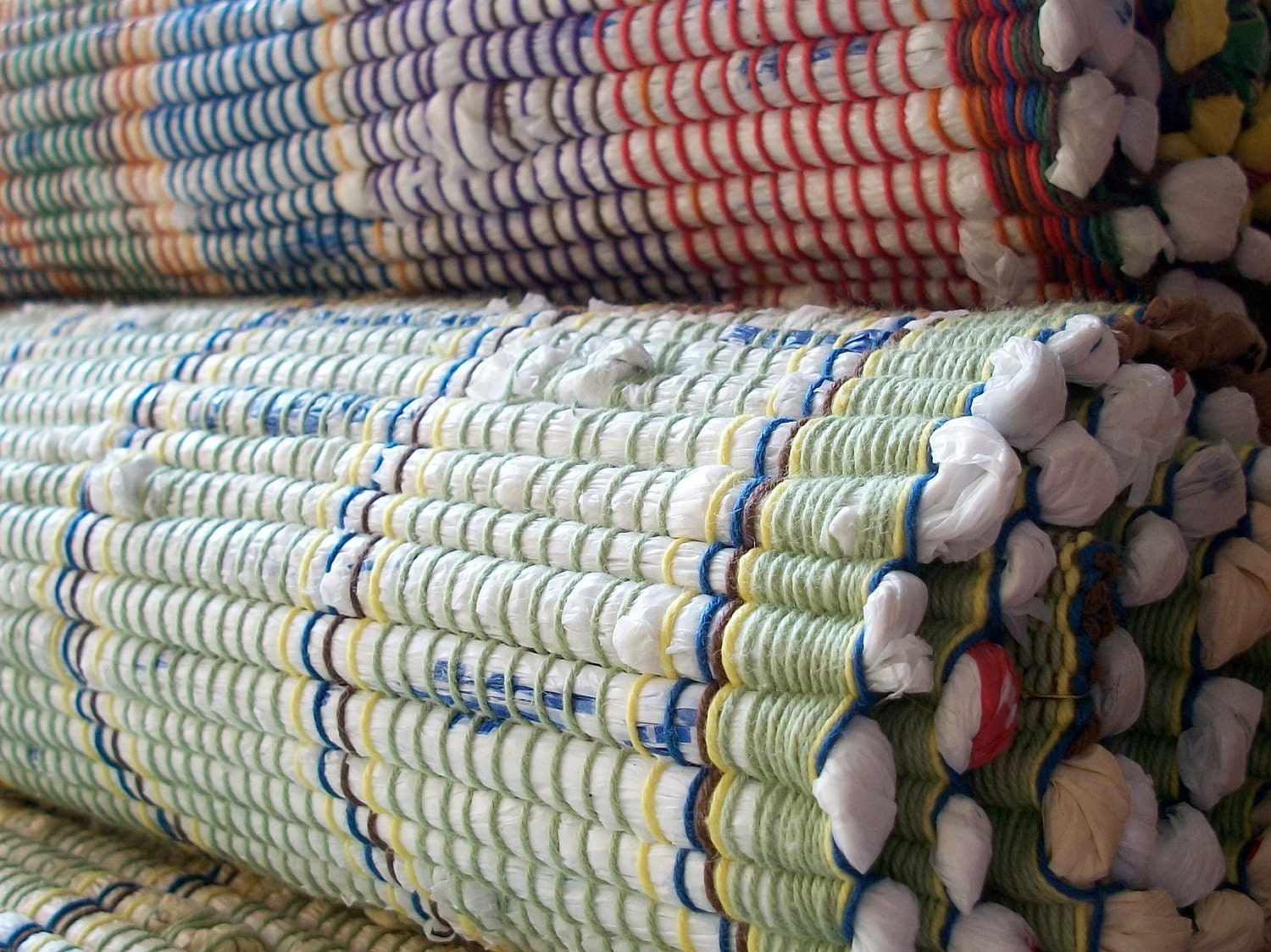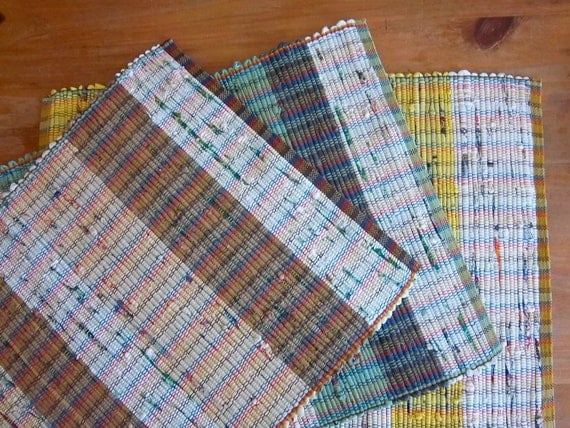 It's fantastic to imagine these gorgeous rugs are made from plastic bags! Annie uses approximately 80 bags to create a rug this size. That's a lot of bags that won't end up in a landfill. Or worse, floating around aimlessly on the planet waiting to wreak havoc on wildlife! And that's why we are celebrating our anniversary! One year of efforts made by Upcyclers to reduce waste and make the world a little prettier while we're at it!
Now, would you like to know what you have to do to win? Your part is easy~ Annie from Fisher Cat did all the work! All you have to do is enter to win! And you can do that four times for a better chance to win...
First, be sure you are a follower of this blog, Love 2 Upcycle~ not a follower? Just look to the left and click. Voila! You are a follower. But you haven't entered yet.
NOW, you will.
1. Check out
Fisher Cat Fiber Co. on Etsy
, make it a favorite and tell us about it here.
2. Take a look at
Annie's website
. Tell us which charity her products support!
3. Like
Fisher Cat Fiber Co. on Facebook!
4. Tweet about this Giveaway or Share it on Facebook!
5. One more option~ Pin a photo of
Annie's rugs
on
Pinterest
!
Remember, only 4 entries count, and each one must be left in a
separate comment! If you don't have an email listed on your bio, leave it here in one of your comments. Deadline to enter is

Midnight, November 18th!
Winner will be randomly drawn using Random.org's generator.
Good Luck!
Would you like to Sponsor a Giveaway on Love 2 Upcycle? You don't have to be a member of Upcyclers to be a sponsor, all Etsy sellers of upcycled or eco-friendly products are welcome! But of course, we'd love for you to join the team!