Upcycling
is the process of converting waste materials or useless products into new materials or products of better quality and higher environmental value.
Upcyclers
is a team of 1498 Etsy shops that are upcycling all over the world!
Each Sunday we feature a sustainable product from one Upcyclers shop.
This week's featured shop and item...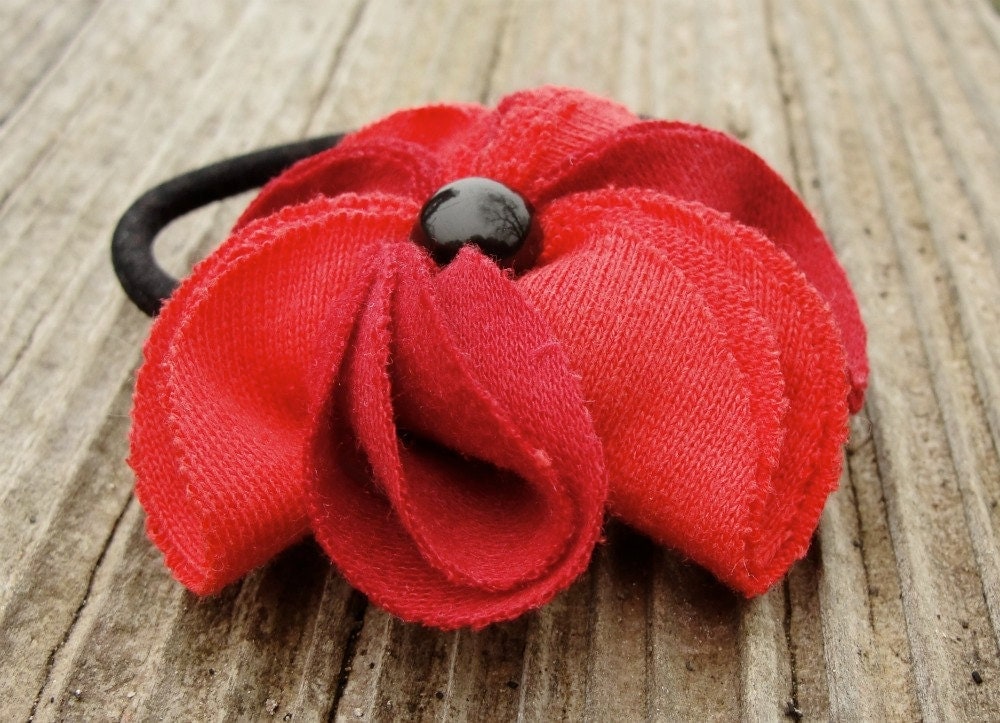 Upcycled Red Flower Hair Tie by fairyshadow
This handmade
upcycled red ponytail tie
is made with recycled cotton. Each petal was hand sewn and secured to a beefy no metal ponytail elastic. Great for every day ware or a splash of holiday color this season. Reclaimed fabric is soft, very comfortable to wear, and even washable! Making this tie great for kids or adults.
fairyshadow
sells handmade flower hair accessories crafted from upcycled textiles. Flower headbands, hair ties and hair clips are hand sewn by Tania Prosser.
Shop Stats:
Opened April 7th, 2011
111 items for sale
43 sales
Feedback: 15, 100% positive
It is always hard to pick one upcycled item from all our active shops each week! Here are this week's runners up:
You can find more sustainable creations on
Etsy
by using our official team search tag:
teamupcyclers
when shopping this holiday season.
Happy Upcycling until next week,
~Bee
The Wooden Bee
inspired to recycle wood
www.thewoodenbee.com