Congrats to 'Vivacious Gold'!!
She was our #16th entry in the Giveaway from Time and Again Shop!
Thank you, Everyone, for entering and a HUGE thanks to

Allison

for sponsoring our Weekly Giveaway!
And another thanks to our sponsor this week:
Bartinki!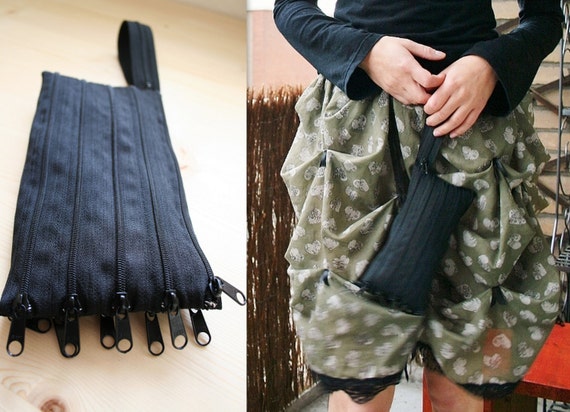 This bag isn't just upcycled and a unique creation~ it's also a fun little mystery bag that has 10 zippers, but only ONE

that works! If you win the giveaway, you'll have to figure out which one!
Bartinki's creative genius is Martina, who believes so strongly in sustainability and conservation that she committed herself to a year without shopping for clothes, YES, you read right! No shopping for clothes for an entire year! Now considering her obvious love of fashion, one can only imagine how committed she must have been to her mission to promote eco-fashion!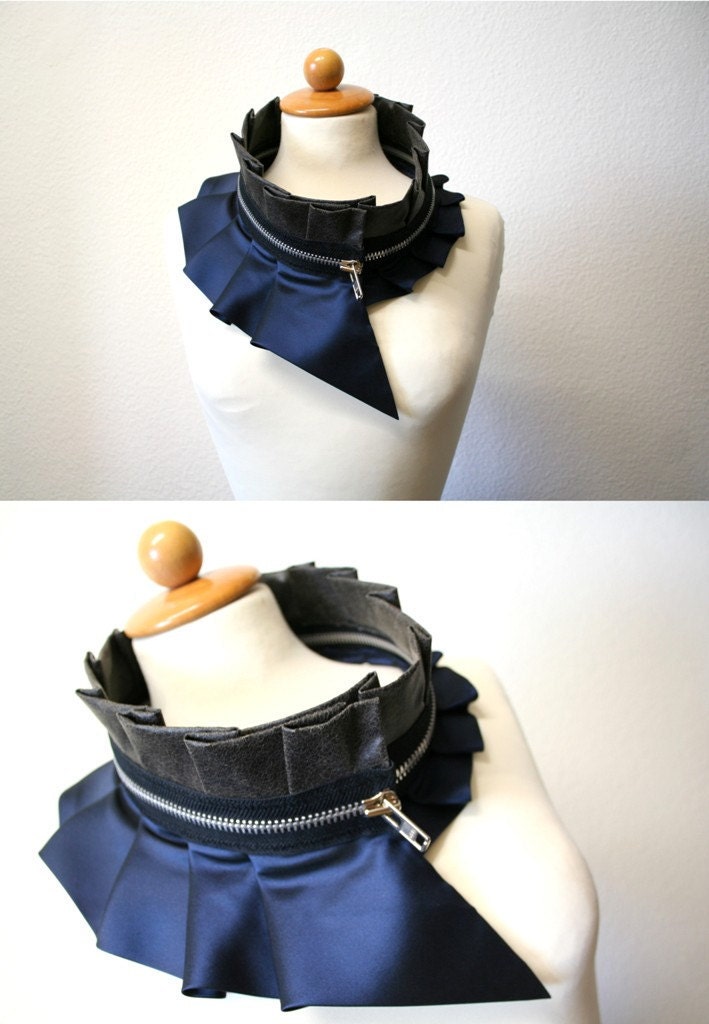 Her creative process is ethical and minimal, and notably innovative! Her use of notions incorporated with technical prowess shows vision and her fashions make a bold statement. Martina uses a 12 year old Husquarna sewing machine and strives to reduce waste by re-using every scrap of materials. Cleaned and repaired, and then reconstructed~ her handmade fashions are one of a kind creations that spring from her imagination as she works. She follows no pattern or rules, just the path that leads her along her creative journey! If it makes you happy, it makes her happy!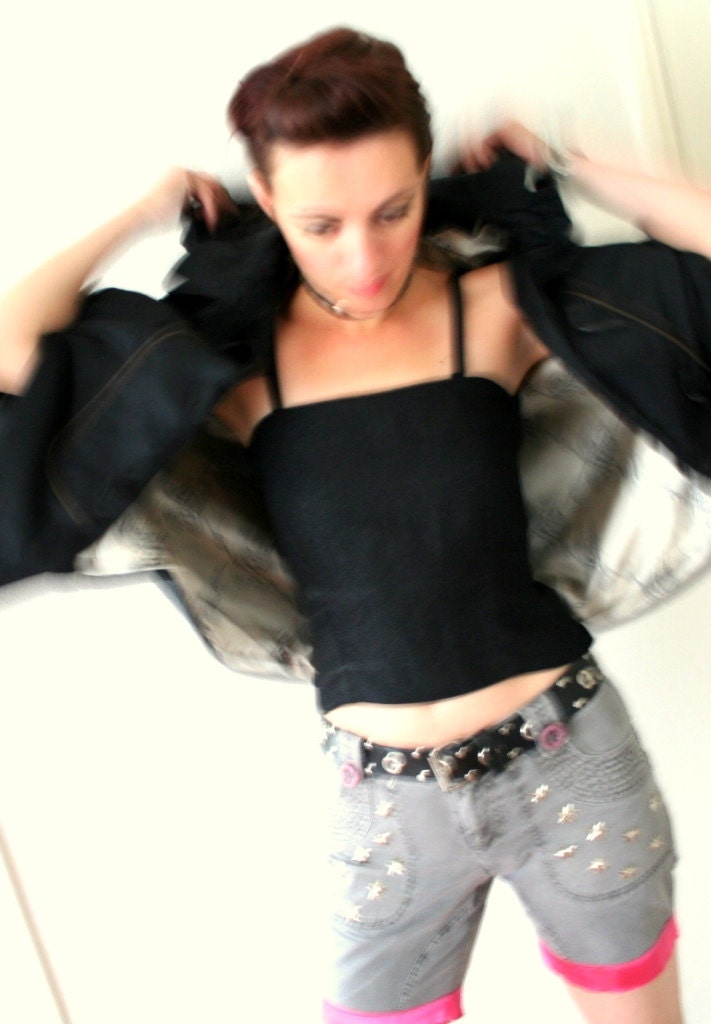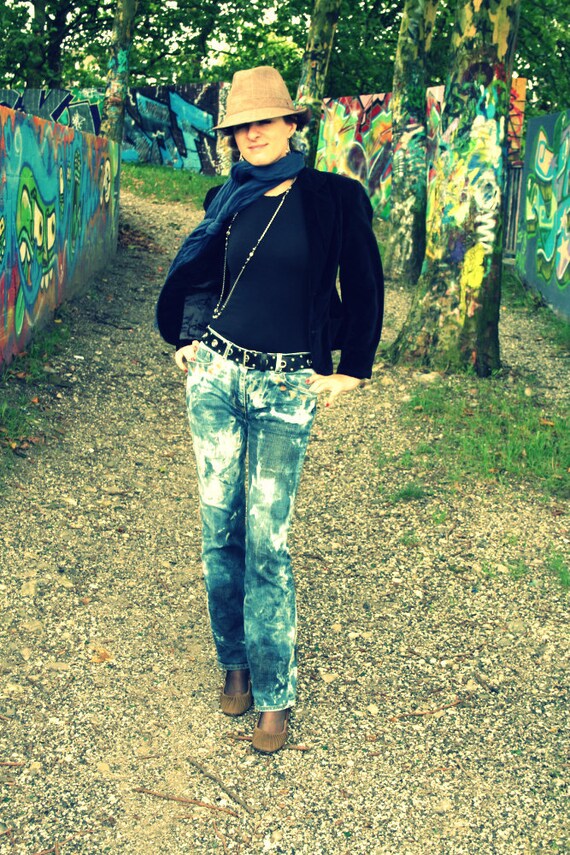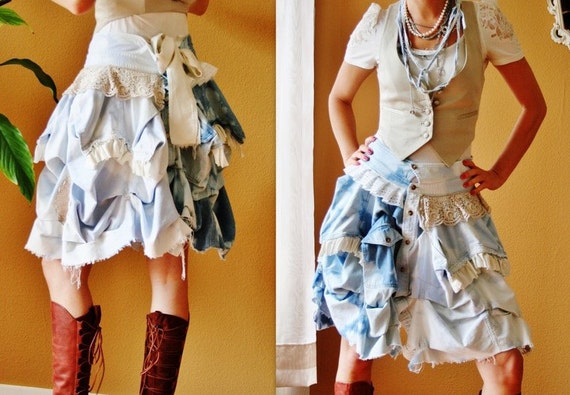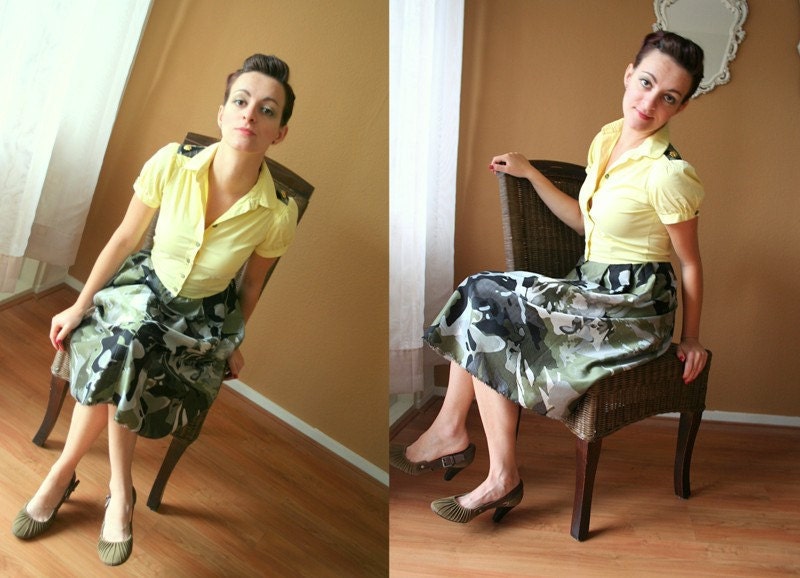 You'll love the diverse style of

Bartinki

~ and you can be sure that no one else will show up wearing the same outfit as you when you wear one of Martina's designs!
If you'd like to enter to win Bartinki's amazing Zippered Wristlet~ here's all you have to do!
First, you must be a follower of Love 2 Upcycle to enter~ not a follower? Just look to the right and click on the 'Follow' button! But don't leave a comment for doing that!
Then you can submit up to 4 entries, each must be entered
HERE in a separate comment for each entry.
If you don't have an email listed in your profile, please leave it in one of your comments!
1. Browse, Like and Favorite Bartinki on Etsy, leave a comment here about your favorite item in her shop!
4. 'Tweet' or 'Like' this Giveaway using our Like or Tweet button or Share a link to our Giveaway on your Facebook fan page.
***One more option: You can pin one item from Bartinki on Pinterest with the description "Eco Fashions by Bartinki!" But remember you still can only enter 4 times!
Deadline to enter is Thursday, September 22nd at Midnight.
The WINNER will be randomly drawn and announced with the next Giveaway!
Good Luck!
Would you like to Sponsor a Giveaway on Love 2 Upcycle? You don't have to be a member of Upcyclers to be a sponsor, all Etsy sellers of upcycled or eco-friendly products are welcome! But of course, we'd love for you to join the team!