Upcyclers
is a team of 1390 shops that are upcycling all over the world!
Upcycling
is the process of converting waste materials or useless products into new materials or products of better quality and higher environmental value.
Each Sunday we feature a sustainable product from one Upcyclers shop that helped with the success of our team.
This week's featured shop and item...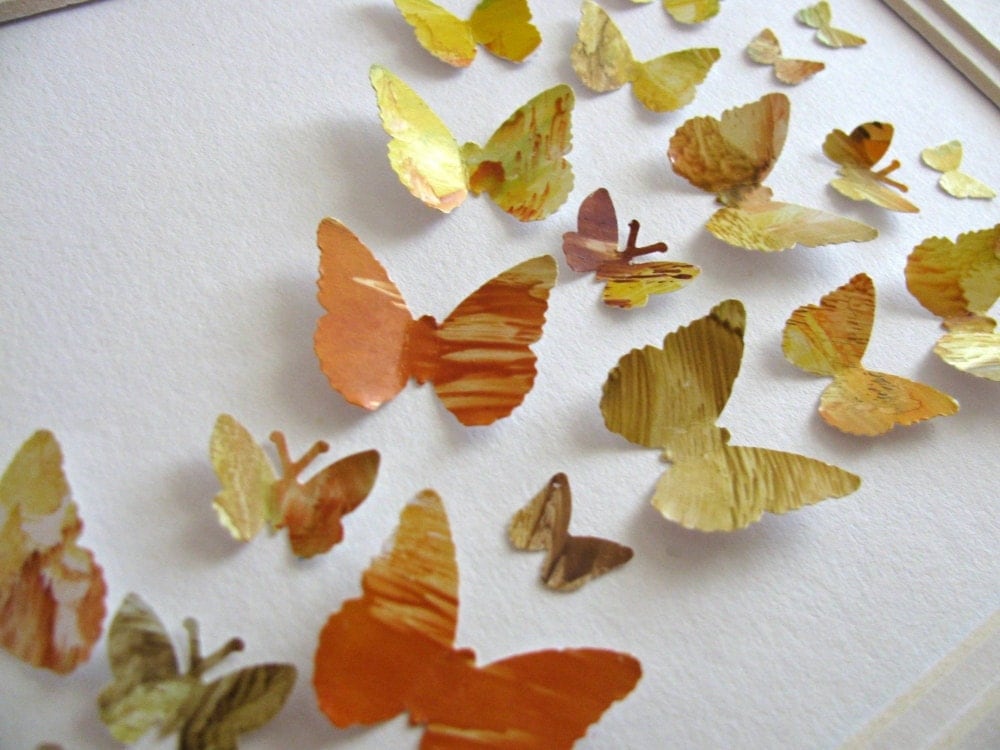 Recycled crayons, glossy photo paper, and a special technique make up this gorgeous mixed media piece. The 3D effect allows for shadows whenever natural or artificial light is shining.
Dallas at
Abounding Treasures
enjoys creating 3-D paper art and whimsical collages, especially for children. Check out her shop and see what else she does with recycled children's books!
Shop Stats:
Opened February 3rd, 2009
173 items for sale
130 sales
Feedback 112, 100% positive
It is always hard to pick one upcycled item from all our active shops each week! You can find more sustainable creations on
Etsy
by using our official team search tag:
teamupcyclers
when shopping.
Happy Upcycling until next week,
~Bee
The Wooden Bee
www.thewoodenbee.com