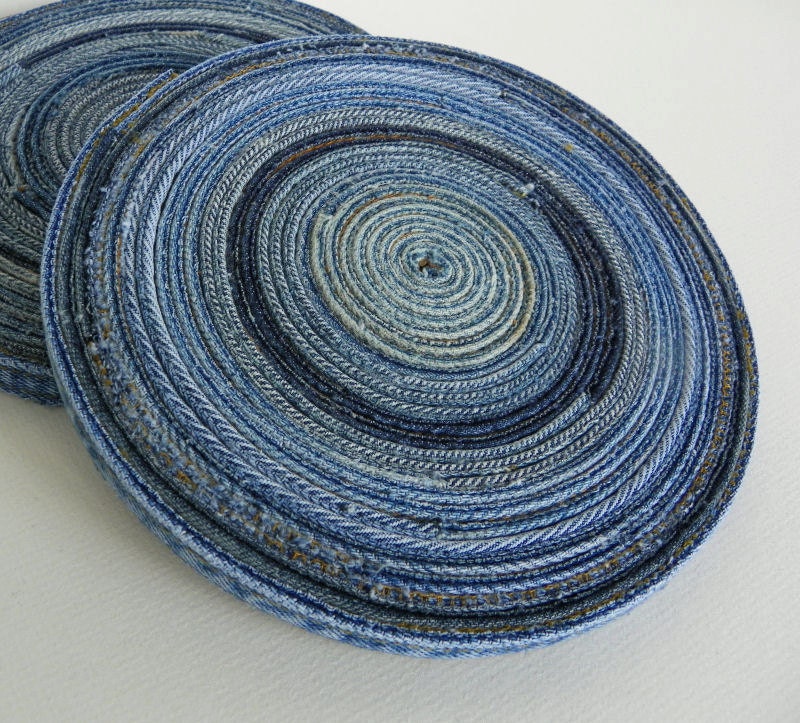 October was an exciting month for our monthly Upcyclers Creativity Challenge!
Endure Designs
selected DENIM JEANS for the medium and we had a TON of entries!!!
This left Karen, from
Endure Designs
, a difficult task to pick only two from such an amazing list!
The entries include:
Skirts
Greeting Cards
Gift Tags
Christmas Stockings
Necklaces
Heart Brooches
Zelda Pouches
Bow Brooches
Fingerless Gloves
Coiled Hot Pads
Tote Bag
Cuff Bracelet
Coiled Mat
Handbag
Bohemian Jeans
Hip Bag Belt Loop Pouch
Fringe Scarf Wrap
Bracelet
Backpack
Lunch Bag
Patchwork Quilt
Wrist Cuff
Earrings
and a Patriotic Vest
Amazing how many different items were created from upcycling old jeans! ALL entries can be found on our
Creativity Challenge Pinterest Board
.
And the
First Place Winner
is:
Congratulations!
Winners will have a featured badge on the front page of our blog for the entire month.
Thank you
Endure Designs
for hosting this giveaway.
Check out this Upcyclers shop for handmade burlap banners, upcycled steampunk clothing and more eco-friendly creations. This was Karen's entry:
Upcyclers shops should check out
November's challenge
, Luci from
Idle Hands Yarn Supply
has just selected a medium!
Happy Upcycling!
Thanks, Bee
The Wooden Bee