Each Sunday we select one item to feature from over 1,500 sustainable shops on our Upcyclers Etsy Team! Any Upcyclers shop on Etsy that is actively selling, promoting and participating on our team is available for selection.
This week's featured shop and item...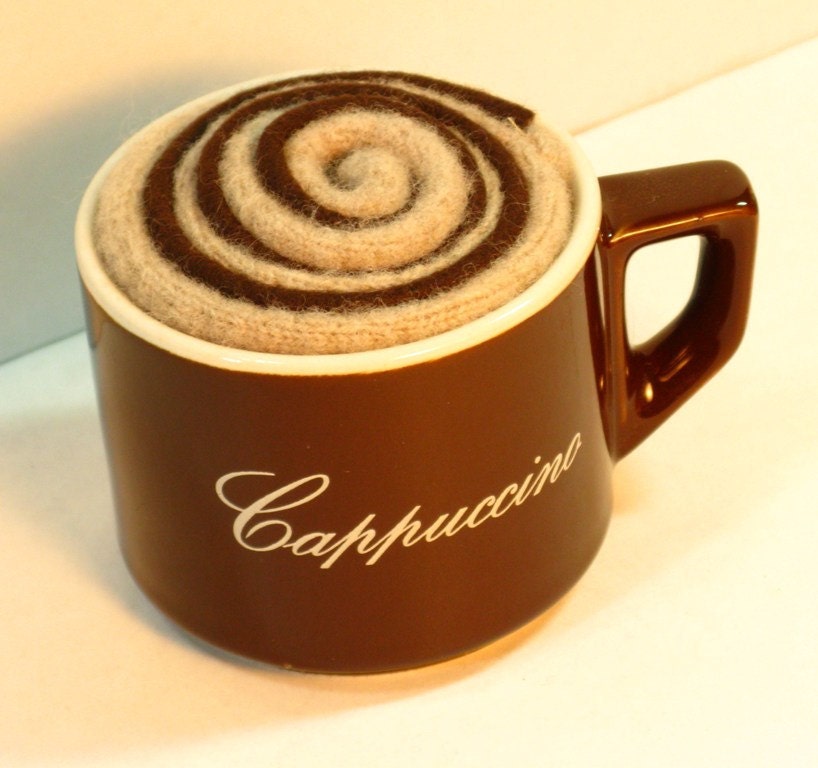 Cappuccino Cup Pincushion
, by Stitchuation
Using thrift store finds, Stitchuation repurposed a coffee mug and an old sweater to create this yummy pincushion! What an adorable sewing aid for any one that sews!
Stitchuation
is located in Fair Oaks, California and specializes in sturdy bags for every day use.
Shop Stats:
Opened Jun 21st, 2010
95 items for sale
128 sales
Feedback: 88, 100% positive

It is always hard to pick one upcycled item from all our active shops each week! Here are this week's runners up:
You can find more sustainable creations on
Etsy
by using our official team search tag:
teamupcyclers
when shopping this holiday season.
Happy (Upcycled) Shopping!
~Bee
The Wooden Bee
inspired to recycle wood
www.thewoodenbee.etsy.com